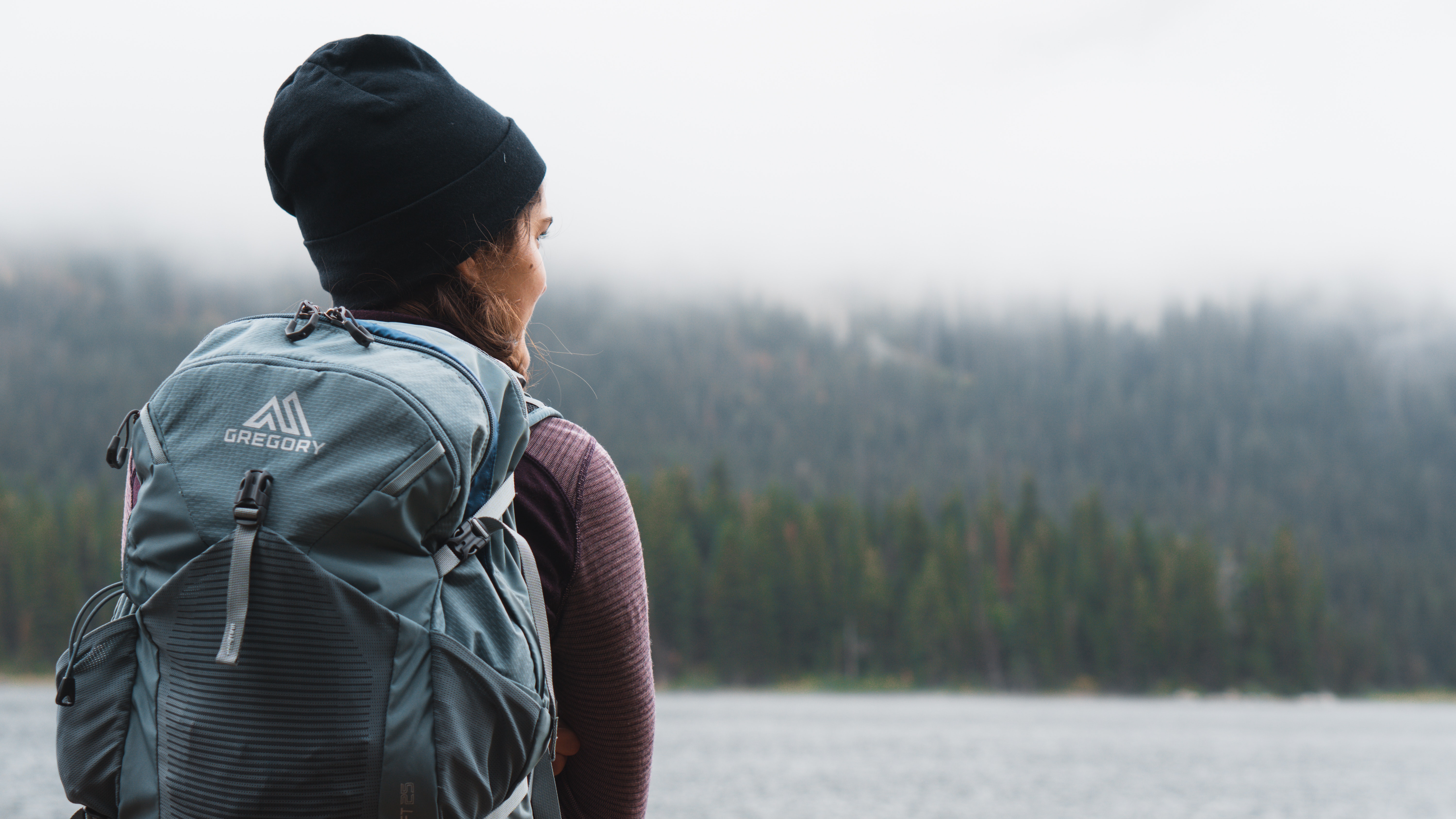 Camping is a fantastic way to escape the hustle and bustle of everyday life and connect with nature. But packing for a camping trip can be a bit more complicated than just tossing a few items in a bag. You'll also need to consider hygiene, clothing, and safety when preparing for a camping trip.
Let's discuss the essential camping gear that women need to pack to ensure a comfortable and safe outdoor adventure. From tents and sleeping bags to clothing and hygiene products, we'll cover everything you need to know to prepare for your next camping trip. Whether you're a seasoned camper or a first-timer, here are some great essentials to keep in mind.
Tents
Choosing a tent largely depends on the activities you're planning. For example, if you're backpacking solo, you could go lighter and go for a 1 or 2-person tent. However, if you're going for a weekend getaway at a national park with some friends, a bigger tent, such as a 4-5 person size, can keep everyone warmer.
If you'd like to keep it simple, pop-up tents are reasonably inexpensive and easy to set up. If you want to go winter camping, invest in a 4-season tent.
Sleeping Bag
A solid sleeping bag is an absolute must. Most sleeping bags come with temperature ratings on them and can go down to as low as -50 degrees. If you get cold easily, consider a bag that suits your temperature needs.
Sleeping Pad or Cot
In addition to a good sleeping bag, a sleeping pad and liner can also improve the experience. Sleeping pads come in a variety of options, including inflatable or foam. They'll also add to the overall heat. If you don't like sleeping on the ground, a hammock or cot might be a great option for you. Our personal favorite is the Coleman Trailhead II Cot
CLOTHING: BASE AND OUTER LAYERS
Base Layers
Base layers are critical for comfortable camping. Look for materials that are moisture-wicking, quick-drying, and breathable. Some common materials include merino wool and synthetic fabrics.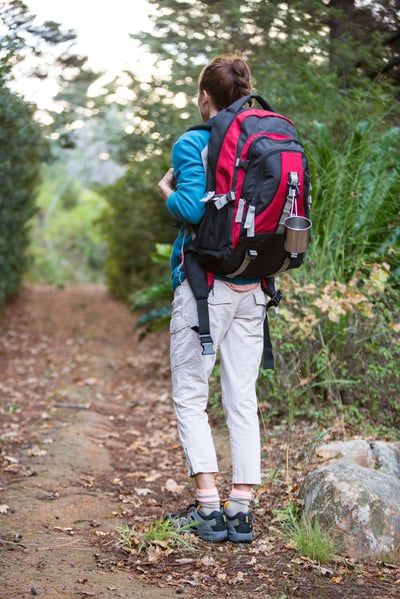 Merino wool has natural moisture-wicking properties and ability to regulate body temperature, keeping you warm in cooler temperatures and cool in warmer temperatures.
Synthetic fabrics like polyester and nylon are lightweight and quick-drying, making them a great choice for activities like hiking or backpacking.
Avoid cotton as a base layer. It retains moisture, which can leave you feeling cold and damp. Bring an extra pair to change into in case you're doing anything active and need some non-sweaty clothes for sleep.
Outer Layers
What outer layers you bring depend on the season and climate. Here are some options:
Fleece or wool sweaters: Lightweight, warm, and breathable.

Down jacket: Warm and compressible. Can be easily packed into a small space.

Synthetic insulated jacket: A good option for wet or damp conditions, since it's warm e

ven when wet.

Rain jacket: Look for one that is waterproof, breathable, and lightweight.

Hardshell jacket: A heavier-duty outer layer designed for more extreme weather conditions.
Footwear
Choose footwear that fits properly and works for your activity. If you've got blisters, they can impact your enjoyment, no matter how scenic the view.
When shopping for footwear, get your feet properly fitted and find shoes just right for your length and width. Bring thick socks to get a good idea of how the shoe will fit.
Some footwear can include:
Hiking boots: Sturdy and stable, boots can keep your feet and ankles secure. Some are even waterproof.

Trail running shoes: Some hiking boots can be too stiff and give you blisters, so some people turn to trail running shoes. Most have extra padding built in to keep your feet comfortable for long distances.

Hiking sandals: If you're going to warmer, drier climates, sandals can be nice to bring along. Break them in before hiking.
HYGIENE AND PERSONAL CARE
The Basics
Biodegradable soap: This can ideally wash not just you, but your dishes as well. Look for a soap that is gentle and environmentally friendly.
Hand sanitizer: A convenient way to keep your hands clean and free from germs, especially when water and soap are unavailable.
Wet wipes: A useful tool for freshening up your face, hands, and other areas when you don't have access to a shower or sink.
Menstrual products: Bring an adequate supply of menstrual products, such as tampons or pads, and a small garbage bag to dispose of used products. While reusable menstrual products can reduce waste, they can be challenging to clean while camping.
Toilet paper: Bring more than you think you need and pack it in a plastic bag to stay dry.
Sunscreen and insect repellent:
Sunscreen and insect repellent are important for protecting your skin from harmful UV rays and insect bites.
And, of course, make sure you're prepared for the unexpected with a few
first-aid essentials
such as:
Band-Aids
Antiseptic wipes
Gauze pads and adhesive tape
Moleskin: good for blisters.
Tweezers
Pain relief medication
Antihistamines
FOOD AND WATER
Food
Good food can make a camping trip all the more enjoyable. If you're staying out for a couple of days, bring a solid cooler that preserves your food and eat the most perishable items first.
If you're going backpacking, you have a couple of options: prepackaged food or non-cook food. Prepackaged food only requires boiled water to cook up and can provide a filling meal. Some good non-cook items include trail mix, granola, dried fruit and jerky.
Water
While you might be going to a location that has clean water available, it doesn't hurt to pack a water filter of some kind. Water filters come in all sizes, types, and prices, so do some research on the best ones that fit your situation before purchasing.
OTHER THINGS YOU MIGHT NEED
While we covered all the basics, you might have other activities or options come up while out and could use some extra help. Here are some other good items to include on your packing list:
Navigation tools: map, compass, GPS device
Headlamp or flashlight

Multi-tool or knife

Backpack or daypack
While this list might feel like a lot at first, these items are essential for a memorable and enjoyable camping experience. Getting out in nature can help you center yourself, as well as teach you fantastic survival skills. Get out there and give it a shot